Seder Plate Silver Plated Floral Design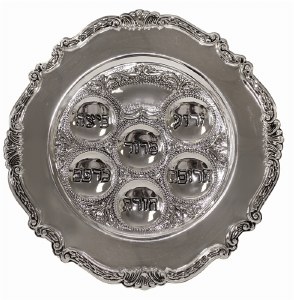 Seder Plate Silver Plated Floral Design
Brand: Majestic Giftware
Product ID: 855841004225

+ $12 Shipping Surcharge:

Click here for more details
Seder Plate Silver Plated # SPTF12362BL1

Product Description
Material: Nickel Plated
Color: Silver
Size is 13" diameter.

Gift Boxed.

This elegant seder plate is a wonderful way to bring class and elegance to your Pesach table. The kaarah has six niches that depict the names of the six traditional Passover symbolic foods in Hebrew.

This is your perfect gift for Passover, weddings and the new home.