Kos Shel Eliyahu with Matching Saucer Nickel Clustered Grape Design 17 oz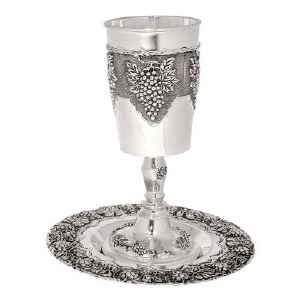 Kos Shel Eliyahu with Matching Saucer Nickel Clustered Grape Design 17 oz
Brand: Majestic Giftware
Product ID: 8204068201207

Kos Shel Eliyahu with Matching Saucer Nickel Clustered Grape Design 17 oz

Product Description
Material: Nickel
Size: 17 oz

This gorgeous Kos Shel Eliyahu kiddush cup will take a place of pride in your home for years to come!

Great for Shabbos kiddush, the Pesach seder and all year round use!

It will make a wonderful gift to someone special!