Kiddush Cup Silver Plated Nickel Hammered Style with Matching Tray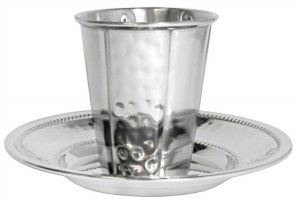 Kiddush Cup Silver Plated Nickel Hammered Style with Matching Tray
Product ID: KC099

Kiddush Cup Silver Plated Nickel Hammered Style with Matching Tray

Product Description
This classy kiddush cup will take a place of pride in your home for years to come!
It will make a wonderful gift to someone special!
Incudes cup and matching saucer.

- Material: Silver Plated Nickel
- Dimensions: 3"