Candlesticks Silver Plated Engraved with Detailed Pattern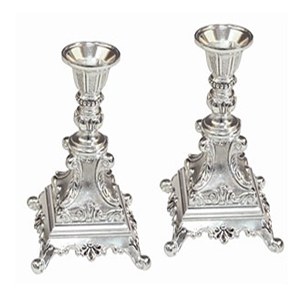 Candlesticks Silver Plated Engraved with Detailed Pattern
Brand: Majestic Giftware
Product ID: 855841004416

Candlesticks Silver Plated Engraved with Detailed Pattern- #CS93100B

Product Description
This classy pair of candlesticks will add color and beauty to any table. The square base and round cups with a ridged edge adds a unique twist. With it's unique shape and polished metal it's shine will radiate in all directions.

A great gift idea!

Material: Silver Plated
Color: Silver
Height: 6"