Black Fine Knit Kippah Assorted Sizes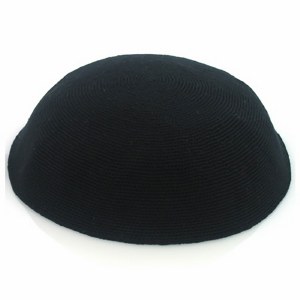 Black Fine Knitted Kippah Serugah 23cm
Product ID: 656043741891

Order a custom applique for this yarmulka!
Black Fine Knitted DMC Kippah Serugah 23cm

Product Description
Material: Fine Knit Cloth
Color: Black
Size: 23cm / 9"

DMC Kippot are fine knit. DMC is the best quality knitted yarmulka you can get on the market today.

Color may vary based on computer resolution.

Comfortable all day wear!