Aluminum Shiny and Matte White Mezuzah Case Colorblock Design - 12cm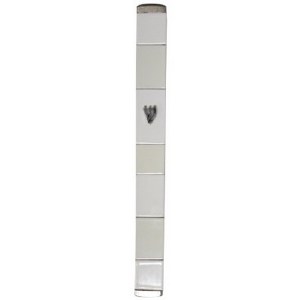 Aluminum Shiny and Matte White Mezuzah Case Colorblock Design - 12cm
Brand: Art Judaica
Product ID: 7296162207514

Aluminum Shiny and Matte White Mezuzah Case Colorblock Design - 12cm

THE BEST MEZUZAH, incredible quality, design and price. Bless and protect your home or workspace.
TRADITIONAL DESIGN, made of aluminum in a white color. Square design in different finishing, like shinny and matte.

Scroll not included.
Fits 12cm Mezuzah parchment.