Understanding Your Child's Health [Hardcover]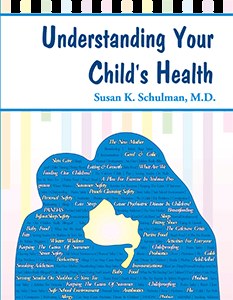 Understanding Your Child's Health [Hardcover]
Brand: Hamodia Treasures
By: Susan K. Schulman
Product ID: 9780986439421

When it comes to pediatricians known for going beyond the call of duty, few names come to mind as quickly as Dr. Susan Schulman's. For over three decades, Dr. Schulman has served the Boro Park community with a signature style of care that exudes a rare combination of competence, professionalism and warmth. Understanding Your Child's Health presents Dr. Schulman's invaluable insights in a refreshingly candid, remarkably informative manner that will be appreciated by all parents from expectant to experienced. In short, it's the kind of book that will make you instantly understand why her patients consider her to be family.

Binding: Hardcover
Size: 7" x 9"
Publisher: Hamodia Treasures

Understanding Your Child's Health [Hardcover]
Revised and Expanded 2016
By: Susan K. Schulman, M.D.