Handmade Candles Happy Chanukah Design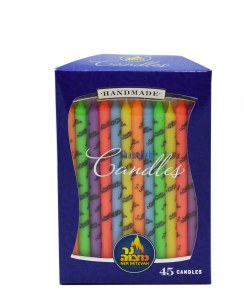 Handmade Candles Happy Chanukah Design
Brand: Ner Mitzvah
Product ID: 706132283095

Handmade Candles Happy Chanukah Design

Product Description
Illuminate your Menorah with the distinct design of this Chanukah Candle! Hues of bold colors contrast with one another to provide a unique and elegant candle lighting ceremony.
Each candle is handmade and features the words Happy Chanukah on it.
45 count box lasts through all 8 nights of Hanukkah, including the shamash.