Choose Life [Hardcover]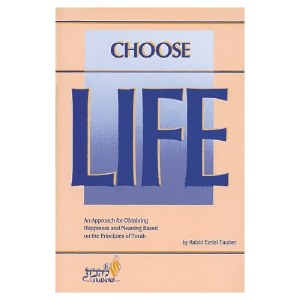 Choose Life [Hardcover]
Brand: Shalheves
By: Ezriel Tauber, Yaakov Astor
Product ID: 9781878999061

Choose Life: The Purpose of Creation As the Key to Happiness, Meaning, Life
by Rabbi Ezriel Tauber and Yaakov Astor

David is considering intermarriage and wants to know why anyone would possibly object. To his surprise, he finds a rabbi who gives him plenty to think about. Their conversation leads to an elucidation of the basics of Judaism, the secret of happiness, and even the very meaning of life. Engaging, stimulating, inspiring reading for the beginner as well as the long-time student of Torah.

Hardcover / 238 pages
Publisher: Shalheves; 2nd edition (May 1991)
Product Dimensions: 9.1" x 6.3"