Cholent: The Game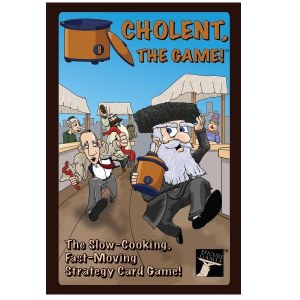 Cholent: The Game
Brand: Jewish Educational Toys
Product ID: 095959006135

Cholent Game

Product Description
The Slow Cooking Fast Moving Strategy Card Game!

Cholent, the game! is a card game that everyone in the family will love. Players are dealt a secret recipe card and race to the shuk to collect the ingredients they need, like meat, potatoes, and using their Gelt, players bid for the ingredients. But don't forget your Chevra! You'll need the help of The Rabbi, Bubby, The Prophet and More in the race to complete your recipe before anyone else.

You've tried the food. Now play the Game!