Chanukah Velvet Arts N Crafts Kit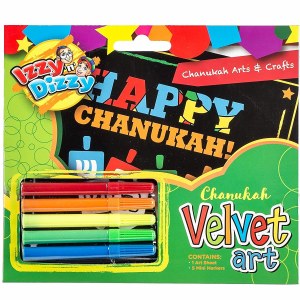 Chanukah Velvet Arts N Crafts Kit
Brand: Ner Mitzvah
Product ID: 706132780321

Chanukah Velvet Art Kit

Product Description
Bring out the painter inside every child with this Chanukah Art Kit! The velvet art is fun to color with the included markers and will lead to a masterpiece that one will be proud to display!

Kit Includes: 5 markers and one velvet art poster.

Size: 7" x 6"