Disposable Seder Plate Silicone Bold Colored Design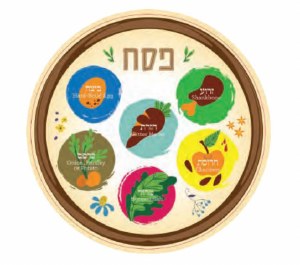 Disposable Seder Plate Silicone Bold Colored Design
Brand: Ner Mitzvah
Product ID: 706132055511

Quantity Discounts:

| Qty: | Unit Price: |
| --- | --- |
| 72 | $2.10 |
| 144 | $1.99 |
Disposable Seder Plate Bold Colored Design

Product Description
Material: Silicone
Approximate Size: 10.5"

This pretty seder plate is made of silicone and is decorated with bright bold colors.The plate features depressions for each of the items on the Ke'arah, each with its name in Hebrew and English.
Great for kids!

Great Seder plate to buy in bulk for large Seder events!